Tourism is a multi-faced industry with several sectors, hospitality, aviation, events and travel. There are other allied sectors with overlap, e.g. agriculture, technology and communications. Knowing how to navigate the legal environment can be confusing especially in a country like Nigeria where there are federal and state laws and policies, such that investors and practitioners must grapple with issues of double taxation, operational policies and complexity. Unpacking these issues requires expert legal advice to help with planning and development activities for the short and long term.
Red Clay Principal Advisor, Dr Adun Okupe sat down with Wale Irokosu – a lawyer and Managing Partner of Probitas Partners LLP – to discuss the legal issues within the Nigerian tourism industry, and to tease out possible solutions to existing challenges that can ensure that we have a transparent and sustainable legal framework to harness the economic potential of tourism in Nigeria.
Wale is a sustainability-focused legal practitioner and cross-disciplinary thinker with expertise in litigation, electricity, capital markets, and commercial law. Probitas Partners LLP is a legal advisory practice with expertise in dispute resolution, corporate and commercial law, maritime, aviation, real property, intellectual property, telecommunication and Islamic finance laws. He is also the founder of Rap Joint Lagos, a hospitality venture.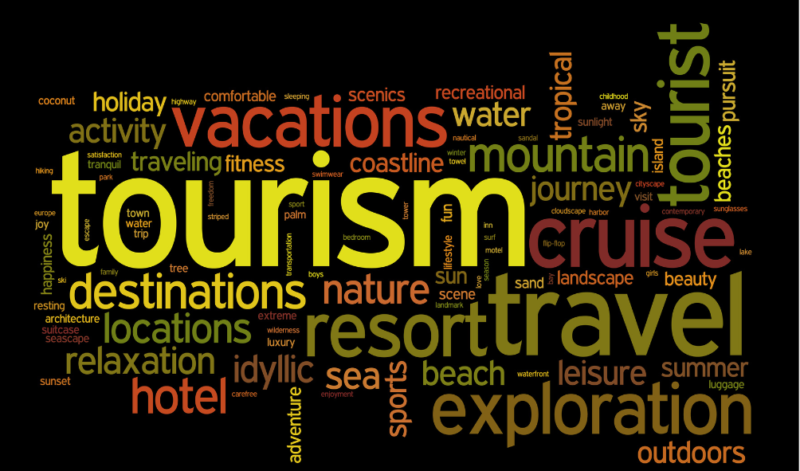 Tourism is a multi-faced industry with several sectors, hospitality, aviation, events and travel.
Adun Okupe:  Competitiveness is a real issue and we have to admit that the tourism industry in Nigeria is not as competitive as it can be. Nigeria is not the destination it needs to be, given all its assets. What can be done to ensure that the regulatory environment is geared toward competitiveness?
Wale Irokosu:  At the helm of affairs of these regulatory bodies and tourism organisations are people who do not comprehensively understand the complexity of the industry, and who are responsible for policies that govern its activities. Then there's the question of implementation and enforcement, monitoring and evaluation. One cannot overemphasise the importance of having the right people in charge of the industry.  When this is not done, it leads us to where we are right now, which is opacity in the industry and uncertainty that affects investment and competitiveness. It is important to ensure that those responsible for tourism policies understand tourism or at least have expert advisors working with them to ensure that they are able to fulfil their roles as policymakers, to formulate the right policies that will stimulate the sustainable growth of the industry, attract new investment and retain existing ones.
Adun:  Can you give us a run-through of the current state of the legal and regulatory framework for the tourism industry in Nigeria?
Wale:  The tourism industry is presently regulated by laws which govern the establishment and running of tourism businesses in Nigeria. These laws include:
the Companies and Allied Matters Act Cap C20, LFN 2004 which governs the formation and regulation of business entities in Nigeria;
the Companies Income Tax Act Cap C21, LFN 2004 which regulates income tax payable by companies;
the National Office for Technology Acquisition and Promotion Act Cap N62, LFN 2004 which regulates the acquisition of foreign technology;
the Nigerian Investment Promotion Commission Act Cap N17, LFN 2004 which regulates foreign investment in Nigeria;
and the Nigeria Tourism Development Corporation (NTDC) Act Cap N137, LFN 2004. The NTDC Act establishes the NTDC as the apex regulatory governance body for the tourism industry in Nigeria and a state board in each state that supervises the activities of every state.
Lagos State took additional steps to enact laws that govern and regulate tourism within the State, for instance, the Hotel Licensing (Amendment) Law of 2010, the Lagos State Hotel Proprietors Law of 1990, Hotel Occupancy and Restaurant Consumption Law No 30 Volume 42 of Lagos State, etc.
Adun:  These are quite a few laws. How can an investor or operator make sense of this environment and their obligations and even understand the legal framework and how to navigate the industry in Nigeria? 
Wale:  Despite the proliferation of legislation, there are some issues that affect how the industry has been and is evolving. The constitution fails to categorise tourism and hospitality under any of the legislative lists, implying that both levels of government can legislate on it. Since the constitution is silent as to who has the power to regulate the tourism and hospitality industry in Nigeria, legal skirmishes between the federal and state governments seem to have plunged the players and the entire sector into a state of uncertainty[1].
This has resulted in multiple taxations of investors in the sector by both levels of government. A typical example of this issue is the Hospitality and Tourism Establishments (Registration, Grading and Classification) Regulations, subsidiary legislation of the NTDC Act of 1992 which makes provision for registration as a condition for operating a hospitality or tourism establishment. Notwithstanding, the Hotel Licensing law of Lagos State Tourism also provides for licensing as a criterion for operation.[2] This implies that investors in the industry will have to pay both state and federal government-imposed taxes (multiple taxations).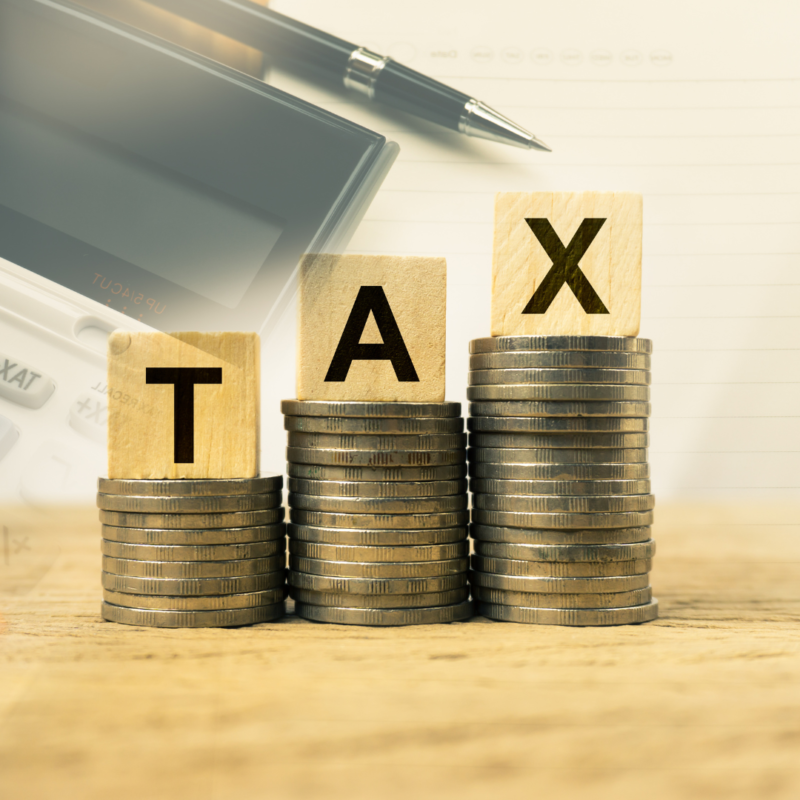 One challenge tourism and hospitality investors face in Nigeria is multiple taxation by state and federal governments
Adun:  Doing business in Nigeria is met with so much uncertainty. Yet, certainty is what gives investors confidence. What are some of the effects of this uncertainty?
Wale:  Indeed. Multiple taxations are a major challenge as the various taxes imposed by different levels of government on the consumers and operators of tourism businesses have impeded the industry's growth and profitability.
For instance, the Hotel Occupancy and Restaurant Consumption Law of Lagos State imposes a 5 per cent tax on all goods and services consumed in all hotels, restaurants, and event centres in Lagos on the other hand the Value Added Tax Act also imposes a 7.5 per cent tax on goods and services. In Attorney-General of Lagos v. Eko Hotels Limited [3], the Court made it succinctly clear that sales tax and VAT are the same and that the imposition of both taxes amounted to double taxation.
The proliferation of regulatory agencies for the tourism industry and the need to register with every single one of these agencies has also contributed to making the process of registration or establishment of businesses in the industry tedious and capital-intensive. Investors are faced with paying high registration fees as well as time-consuming bureaucratic procedures that have made compliance almost impracticable. Where the investors manage to comply with all these processes, the costs are passed on to the consumers, adding to the costs of patronising compliant establishments, and affecting their competitiveness.
Adun:  Well, it is important to attract investment, but we need to attract the right type of investment, one that is focused on sustainable tourism and inclusive and accessible tourism. Matching the investment needs to the investor profile ensures that tourism has a positive net impact on Nigeria.
Wale:  You are right. We do have good policies on tourism, bordering on the conservation and preservation of existing tourist attractions and how new attractions are created.  However, a policy is only as effective as its implementation, and the quality of its implementation depends on the professionalism, qualification, and most importantly, the political will of the decision-makers at the top level. The Nigerian Tourism Master Plan (2006), for example, contains policies that to date are yet to be implemented, and these policies, when put in place, can really encourage the growth of the Nigerian tourism industry. What is therefore needed to solve these challenges is a series of intentional governmental decisions and actions directed toward putting these policies into effect and working with the private sector to implement these. We are sitting on an asset that can contribute upwards of 10 per cent to our GDP, and we are not looking at it seriously enough.
Adun:  How do we incentivise the right type of investors?
Wale:  We need to look at creating attractive incentives for both local and foreign investors. Tourism is one of the drivers of economic development in most countries, but the incentives that can aid the growth of tourism and hospitality in Nigeria need to be attractive enough to motivate investors and we just are not as attractive as other countries. Jamaica, for instance, incentivizes hotel investors by granting them a 10-year relief from the capital gains tax, income tax and import duty for both old and new hotels through the Hotel Incentives Act, provided that some conditions were met. This has encouraged local and foreign investment in Jamaica.[4]
We need to look at incentives and policies and ensure that there is harmonisation across states and at the national level.  Laws need to be streamlined to eliminate ambiguities and to reduce the costs of doing business in tourism in Nigeria.
Incentives such as tax holidays for start-ups, and reduction of import duties for hotel furniture, fittings and equipment (in the short term) combined with investments in local design, manufacturing and assembling for knowledge transfer and to increase local value addition and contributions to GDP. For regulatory approvals and compliance, there should be a one-stop shop for all requirements to reduce the bureaucratic and administrative burden and to ensure that compliance is easier to monitor.  The upskilling of those working in our MDAs to understand tourism, and have concrete strategies developed with advisors can contribute. I also would like to add that my legal colleagues can also upskill themselves on the needs of the industry and the global best practices to ensure we are providing our clients with the best advice and solutions.
Adun:  You raise an important point, who will bell the cat, and yes, the government has a role, but we also have roles as advisors to do more.
Wale:  Lawyers can advocate for the implementation of the Nigerian National Tourism Master Plan and work with state governments to formulate tourism-friendly laws and policies. Since tourism lies within the purview of state governments, lawyers need to see the tourism sector as a viable one for practice. Although this is a long-term strategy that will require investments now and will involve much advocacy and engagement, it can yield benefits in the long term.
Travel, tourism, and hospitality standards and practices are improved and taken more seriously when they are regulated and backed by law and are regularly monitored by lawyers who see to it that airlines, tour service providers, hotels, restaurants, bars, and tourist attractions consistently maintain optimal standards in service delivery, health, and safety of staff and customers.
Lawyers can also become vital in the harmonization and strengthening of travel and tourism-related legislation, including the review and modification of existing by-laws for long-term tourism investments and to aid sustained growth. They can also provide support in the formulation of policies, laws, and framework that protects investors in tourism development projects who may worry about the state of their investments should political or administrative changes in government occur, and help build strong legislation for the tourism industry.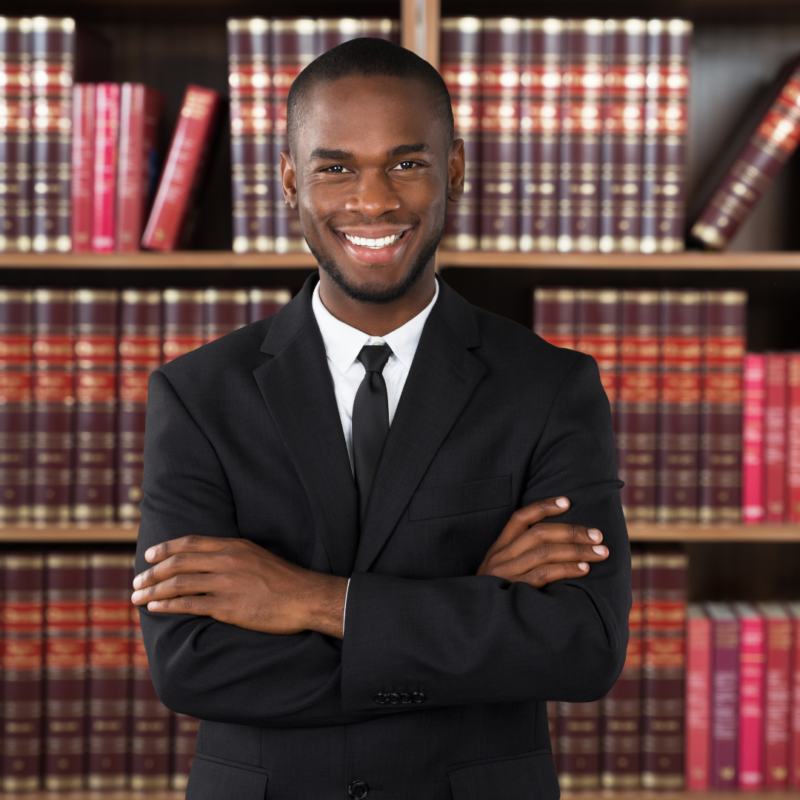 Lawyers can greatly add value to the tourism value chain by becoming advocates for sustainable tourism development and providing legal advisory services for the industries' sub-sectors
Adun:  I find that as advisors, we usually want the rewards, but investing in the growth of the industry through advocacy can provide value. Where can the value of this advocacy and engagement come from?
Wale:  In terms of providing services for travel, tourism, hospitality, and other creative sector businesses, lawyers can become legal advisors for travel insurance, tourism development projects, franchising, and also concessions of tourism assets and products. Their involvement in businesses can help ensure clarity and remove bureaucratic barriers that may arise in public-private partnerships in the tourism value chain. Lawyers can help to simplify, inform, educate and promote awareness for the protection of intellectual property rights for stakeholders in the creative and cultural industries.
Advocacy for the protection of national assets, heritage structures, and iconic colonial and indigenous landmarks in the country is another area that needs voices and legislative actions from lawyers. For all of these to happen, lawyers need to begin seeing their relevance in all sectors of the economy – including tourism and hospitality – and serve in whatever capacities they can, to catalyze change and progress.
Adun:  Some very good points that show that we all have a role to play in the growth of the sector. Thank you very much Wale for sharing with us.
Wale:  Thank you Adun, we look forward to a sustainable tourism industry and we definitely need to be the change we want to see. We have to do it. It is our responsibility.
———————
About Us
Red Clay is a boutique tourism advisory practice focused on harnessing the transformative potential of sustainable tourism in Africa. Adun Okupe is a Senior Advisor with Red Clay.
Footnotes:
[1] Legal Framework of Tourism in Nigeria. By Lexavier Partners. https://lexavierpartners.com/lexavier_articles/legal-framework-of-tourism-in-nigeria/
[2] Section 3(1)(2), Hotel Licencing Law of Lagos State
[3] Validity of consumption taxes imposed by state governments in Nigeria: Has the Federal High Court's decision in Hotel Owner's case settled the controversy? By The Grey Matter Tax Digest, an initiative of the law firm, Banwo & Ighodalo. https://www.banwo-ighodalo.com/assets/grey-matter/d3625fd3f96388fce634a34464b11450.pdf
[4] What incentives are available in the tourism sector? Ministry of Tourism, Jamaica. What incentives are available in the tourism sector? | Ministry of Tourism (mot.gov.jm)